AWARD CEREMONY
Wiener Sportstars 2017 (Vienna Sport Stars 2017)
Twice already (in 2016 and 2017), we have had the pleasure of recording the "Wiener Sportstars" ceremony, at which the Sport Stars of Vienna were presented with achievement awards in the Festsaal of the Vienna City Hall (Wiener Rathaus). We carried out this project on behalf of Flanso e.U., Andreas Zima.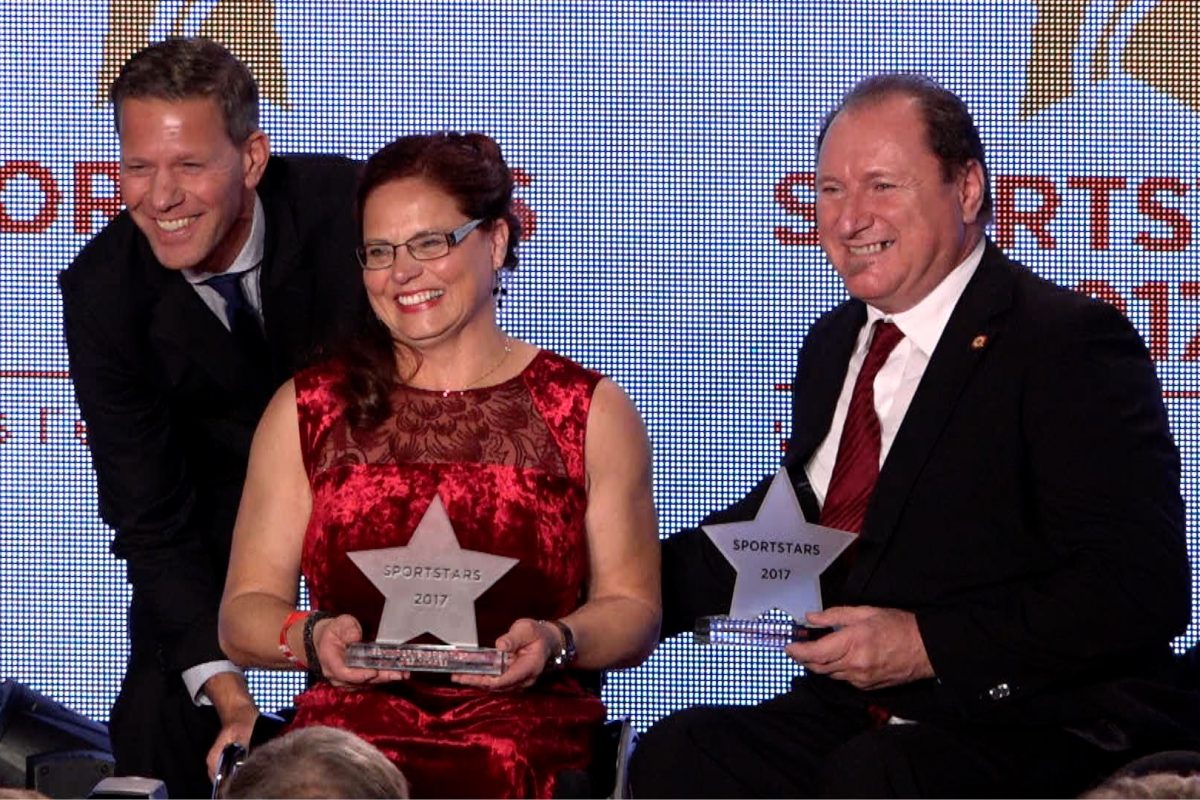 5 Cameras
We covered all perspectives by using 5 cameras, including a mobile steadycam with wireless transmission. We used 2 lead cameras (cameras 1 and 3 on the diagram), due to the fact that there were often a number of persons on stage who spoke in rapid succession (thus necessitating switching between cameras). The steadycam was directed at the winners as they stepped onto the stage to receive their well-deserved awards. The reverse-shot camera captured the hall and the audience.
ON-LOCATION SUPPORT FOR MEDIA OUTLETS
We were happy to copy our recording immediately after the event for our colleagues from ORF Sport (of the Austrian Broadcasting Corporation), so that they could use it for their own reporting.