GALA AND AWARD CEREMONY
TAX CONSULTANT OF THE YEAR
We have had the pleasure to support IFA Institut für Anlageberatung and the Austrian daily newspaper "Die Presse" for two years in a row (in April 2016 and 2017) at the "Tax Consultant of the Year" gala in the Wiener Sophiensäle event venue.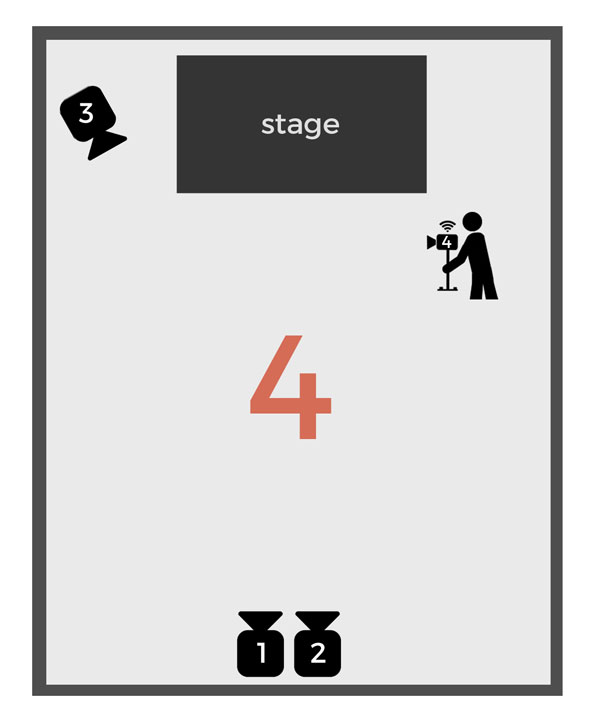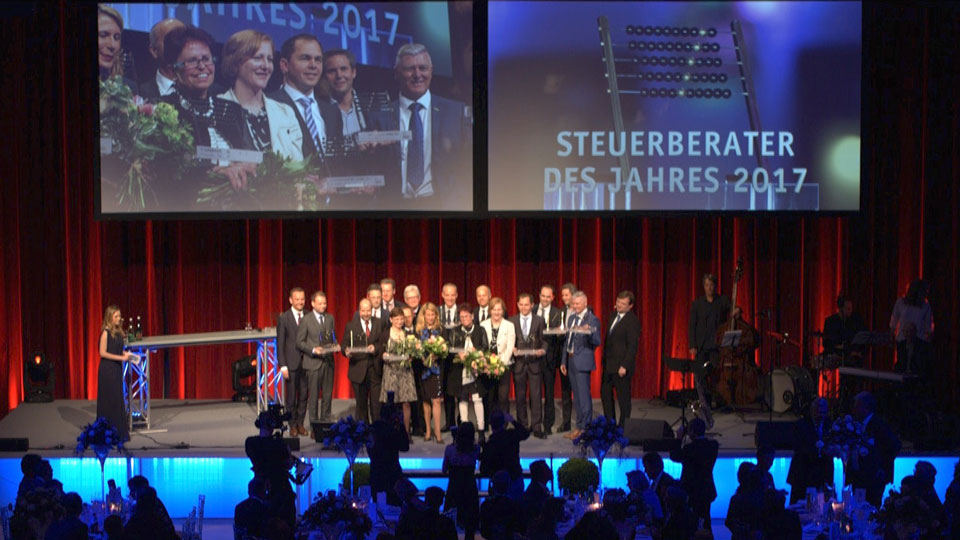 4 Camera, LIVE directing, LIVE editing
Using 4 cameras, one of which a steadycam, in a live editing setup, we captured the event and transmitted our live signal to be projected on the venue's screens. It was very important to the client that we don't disturb the gala event. Not a problem. Our remotely controlled cameras were barely visible, and our director's desk fit perfectly in one of the small balconies on the first floor.
INSTANT HIGHLIGHT CLIPS FOR FACEBOOK
The winner(s) of each of the 18 categories had the opportunity to give a statement in our Video Selfie Corner immediately after receiving their awards. Edited together with the moment of the prize announcement and the award presentation on stage, this video statement was instantly uploaded on Facebook as a Highlight Clip, and the winners were invited to share it immediately. That way, we used the event's own dynamic in order to achieve the widest possible reach.