CONFERENCE ON RIGHT-WING EXTREMISM
CONFERENCE IN PARLIAMENT
We have had pleasure of recording a small conference for the Green Party's faction in the Austrian Parliament (shortly before the Parliament building was closed for renovation work).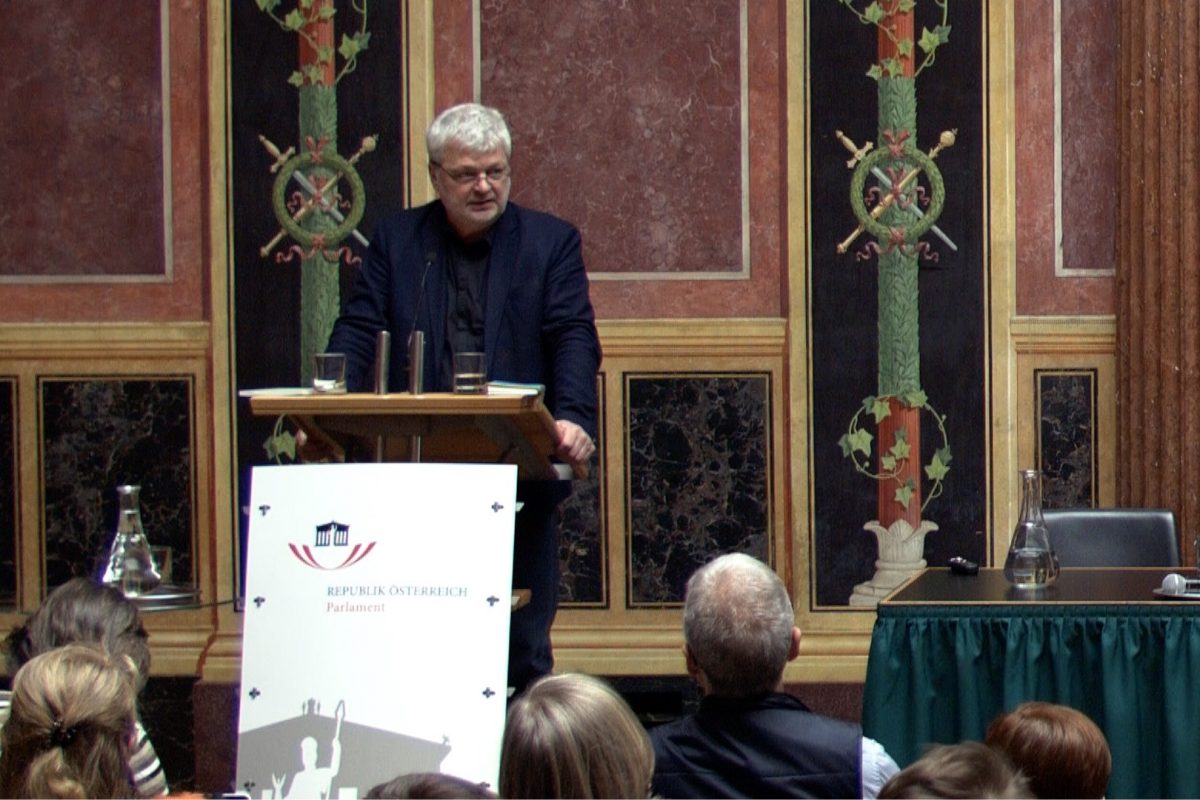 2 Cameras
For small conferences like this one, there is no need for more than 2 cameras. These 2 cameras were discreetly positioned at the back of the room and were remotely controlled from our director's desk. That way, we also effortlessly captured panel discussions, by constantly alternating between the cameras so that the person talking could always be prominent in the shot. If there is need for audience questions to also be captured, then a third remotely controlled camera (serving as a reverse-shot camera) would need to be positioned in the front area. For small conferences such as this one, we only require one person at the director's desk, which also saves costs.
INCORPORATION OF PRESENTATIONS AND LIVE EDITING
The incorporation of presentations (PowerPoint) directly in the recording is not something reserved for big events only. Here, we did just that for a smaller conference, so that the text of the slides was clearly legible, and the person presenting could remain visible in the shot. For this event, there was no projection or live transmission. Nevertheless, thanks to the live editing, the recordings of the individual talks and of the discussions were provided to the client immediately after the event.