MUSICAL RECORDING
LUNA
Expedit-Halle, Vienna, October 2017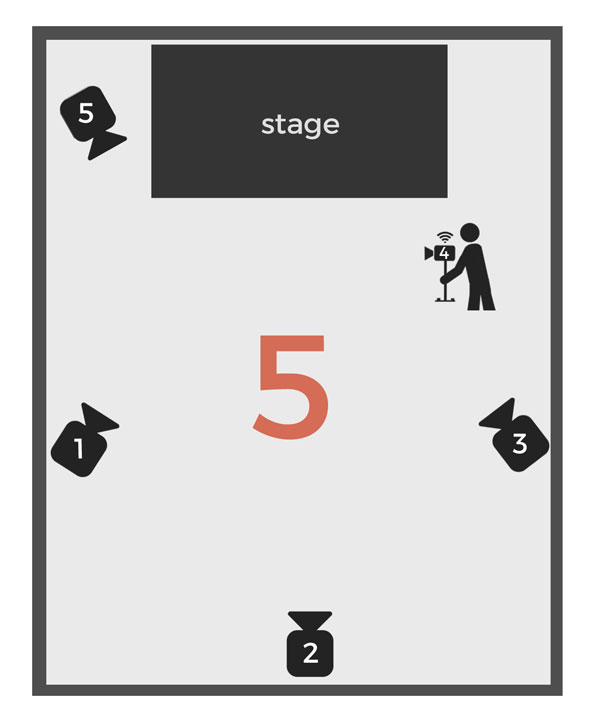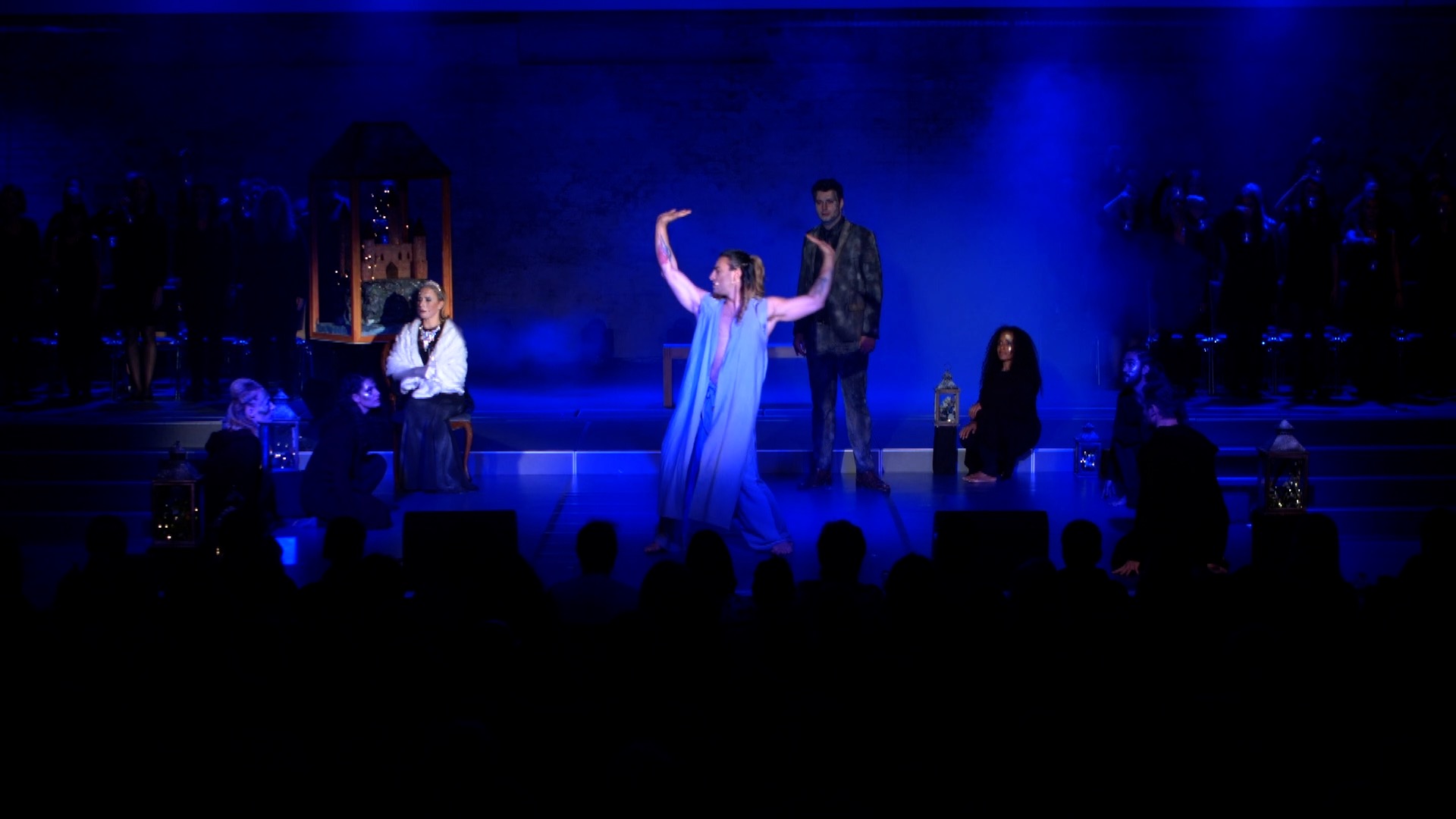 LUNA
LUNA, the new musical by Rory Six (theatercouch.at), was funded partially via crowdfunding and was staged for four evenings in October 2017 in the Expedit-Halle in Vienna.

(All photos are screenshots from our recording.)
theatercouch.at
The producers of this independent production wanted a cost-effective recording of the musical which could then be sold as a DVD/Digital Download.

In order to achieve our client's objective, we reduced the shooting time (using 5 cameras, including a mobile steadycam) to a single day and the team to 4 people. This was entirely possible, thanks to our efficient multi-camera setup and live editing.
We would like to extend our thanks to our colleagues responsible for lighting and sound, who provided us with their live mix, for the excellent cooperation.

Combining the shooting with live editing means that only minimal postproduction work was needed. The live edit was improved in a couple of places (and a small line mix-up on stage fixed). The entire postproduction work took only one day.
HOW YOU CAN BENEFIT FROM THIS
A musical or theatre production unites a copious amount of creativity and endless hours put into rehearsals, costume and stage design, to name just a few. Our service makes it possible for smaller productions to have their performances captured on video, too (something which is especially welcome where only a few performances are possible).

We offer a recording with a 4-camera setup, including a mobile steadycam, starting from € 3,000.00 per shooting day (in the case of "Luna", the 5 cameras cost € 3,600.00 per shooting day).

Since we recorded during a performance staged in front of a paying audience (and naturally, without us being in the way of the viewers), the musical's producers didn't incur any additional costs, such as venue hire, actors' fees etc. The costs for the recording can then be quickly recovered with the sales of the DVD/BluRay and Downloads.
We would like to extend our thanks to Rory Six, Manuela Wieninger and the entire production team of LUNA for the lovely project.